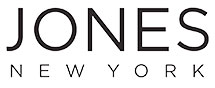 Jones New York Women
Crafted for the confident working woman, Jones New York Eyewear is timeless, stylish and appropriate for any day of the week. Inspired by the apparel line, Jones New York Eyewear dresses women for success with classic shapes and eye-catching colorways.
Jones New York Petite
Providing tailored sensibility and clean contemporary style, the Jones New York Petite line features elegant styles in smaller shapes for the modern, professional woman.
Jones New York Men
Made for the man that's always polished, Jones New York Eyewear for men is the finishing touch to any look. Boasting masculine silhouettes and sophisticated color ways and accents, this collection is the ultimate level of refinement for the working man.