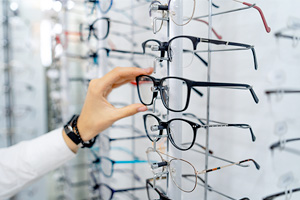 It's not uncommon for people to need visual aids to have 20/20 vision as only 35% of adults have perfect sight without glasses or contacts. In having the choice between the two, some people may be more inclined to choose contacts over glasses because they do not think glasses look good on them.
Everybody can look amazing in glasses, though. The key is to find the best glasses for your face shape. Once you know this, you'll know exactly which types of glasses to go for when you go looking for a new pair.
Dominion Eye Care in Virginia Beach is dedicated to assisting you in your search for glasses that make you look and feel good. We've prepared a guide that will help you find your next pair of glasses.
The Best Glasses for Your Face Shape
It may be difficult for you to figure out your face shape solely by looking at pictures. A useful way to identify which face shape you are is to stand in front of the mirror with a dry erase marker. You can either outline your face or put dots on the edges of your forehead, cheekbones, and chin.
One thing to note when you are figuring out your face shape is that it probably won't fit the guidelines for one face shape. The goal is to figure out which shape your face is closest to and use that to help you decide which frames to choose.
Square 
People with square faces have a forehead width and a chin width that is about the same. Their faces tend to fall flat, with little curvature around the cheekbone area.
A general rule of thumb for when you have a face shape with stark angles is that you want to find a glasses shape that will counterbalance them. Therefore, people with square faces want to look for glasses with soft edges. Typically, cat-eyes, oval, and brow line glasses are a safe bet for people with square faces.
Browse Square Options: Nike, Tommy, Liz Claiborne, Jones New York
Rectangular
A rectangular face shape has all the same characteristics as a square one, but everything is elongated. That means that you want to stay away from frames that are going to accentuate your features, like rectangular glasses, and instead go for ones that balance your features by adding more width. Round, oval, and aviator glasses all fit this category.
Round
People with round faces have about the same amount of width and length. Similar to the square shape, people with round faces want glasses with angles. Small, round glasses can make your face look more round. You'll want to stick to rectangular frames or other geometric shapes, and cat-eye glasses.
Triangular 
With a wide jaw and narrow forehead, the triangular face shape is best counterbalanced with wide glasses. They make the forehead look less narrow. You'll want to reach for cat-eye frames, rounded and angular shaped glasses. Even brow line glasses are great for this shape because their heavy top and light bottom mirror the triangle.
Heart or Inverse Triangle
Heart-shaped faces have wide foreheads but progressively narrower cheekbones and jawlines. There are quite a few kinds of glasses that people with this face shape can pull off.
Cat-eye glasses complement the face shape because they are widest at the top and get more narrow with depth. Rectangular and round are also recommended. Bottom heavy glasses are great for heart-shaped faces because they make the area around the cheekbone look a bit wider.
Oval
People with oval-shaped faces have a narrow forehead, narrow cheeks, and a narrow jawline. Because it doesn't have any prominent features, people with this face shape can rock really any glasses that they want.
If you do want to contrast the softness of your face, look for wide, angular glasses. Rectangular, square, and aviator glasses fit this criterion.
Make sure to be bold when it comes to colors and patterns too! They will add more definition to your face.
Diamond
The diamond shape is similar to the oval. However, there are people with this face shape have a more narrow jaw than those with oval-shaped faces. Oval, round, cat-eye, and brow line come recommended as their softness offsets the angles of a diamond-shaped face.
Oblong
People with oblong-shaped faces have the same width in their face all the way down. Other than their rounded jawline, this face shape is like the rectangular one.
Glasses that add width to the face, rather than accentuating its length, are best. This means looking for cat-eye and square-shaped glasses, as well as frames with different colors and patterns.
Getting an Eye Exam in Virginia Beach 
You should be visiting your Optometrist once a year. An eye Exam can help you by giving you your best possible vision and detect any problems you might currently have. Eye doctors can also treat and diagnose certain diseases and other ailments via your eye exam.
Vision typically tends to worsen over time. Staring at a screen for too long on a daily basis can cause Dryness and Fatigue issues. When you come in for an eye exam we will test your visual acuity, need for a new eyeglass or contact lens prescription and much more.
One of the many perks of being a customer at Dominion Eye Care in Virginia Beach is that we accept many types of insurance and offer free eyeglass & sunglass fitting.
Another benefit of visiting Dominion Eye Care is that we offer fast delivery time on frames and most prescriptions. Once you visit us you're family, we take our time and pay special attention to your personal vision needs so that your prescription is always what fits your personal vision needs.
Book Your Appointment
Now that you have an idea about purchasing the best glasses for your face shape and where you can get them in Virginia Beach, there's no need to wait to book your next appointment. Take care of your eyes and get back to seeing in 20/20 vision!
High-Quality Prescription Glasses
At Dominion Eye Care, there are a wide variety of glasses to choose from so that no matter what face shape you have, you will be able to find a pair that looks fantastic on you. Not only do they have brands for when you are on a budget, but luxury brands as well.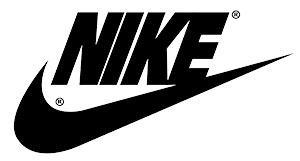 Nike has revolutionized athletic footwear and sportswear. Nike's vast range of products includes specialized training gear, footwear, apparel, accessories, and sports equipment. Through innovative products, advertising, and sponsorship of teams and athletes, Nike has become a leader in the sportswear industry and one of the world's largest brands.
Nike Vision eyewear brings the same inspiration and innovation to athletes with product that helps them See Sport Better ™. Product is developed for each category of sport within Nike, which are sport inspired and for the athlete in everyone, from lifestyle sunglasses to ophthalmic frames.
---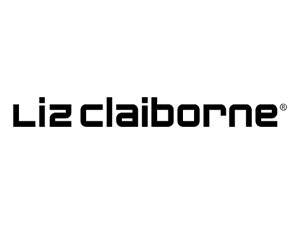 Liz Claiborne was founded on a big aspiration-to make fashion accessible to all. Liz Claiborne is the original style authority for strong, spirited women at work and in life. She is classic, clever, wise and optimistic. She loves clothes but doesn't have the time or inclination to chase fashion. Product is classic and functional with feminine details, color and a signature sense of style. Affordable quality, style and versatility.
---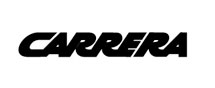 Carrera – synonymous with pioneer design and outstanding quality – is a statement brand since 1956 for people who live by their own rules, continuously defying themselves and proudly approaching life standing out from the crowd.
---
The optical frames and sunglasses are contemporary styles that are dressed with on-trend applications. The collection embodies the core values of the brand, with fashion-forward silhouettes and daring combinations. Classic GUESS shapes are updated with a modern twist using bold colors and reflective mirrored shades to provide head-turning styles to wear all season long. The aviator sunglasses continue to be a highlight each season and are the perfect classic style for both men and women. Both sunglasses and opticals include styles for him and her, as well as variations available for kids and tweens. They are in search of easy-to-wear frames with fashionable attitude at accessible prices, identifying with the brand's essence: adventurous, daring and self-confident.
---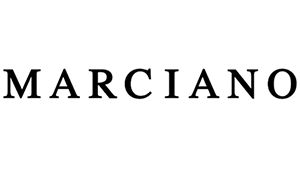 The collection is daringly sexy, yet offers a highly sophisticated style that represents pure glamour in everyday fashion. The Marciano Los Angeles woman appreciates fashion-forward looks to enhance her appearance. She also looks for high-quality designs and materials with her purchases and will not compromise.
The optical and sunglass collections offer the best product with sophisticated details. The styles are adorned with shiny elements created with luminescent patterned acetates, as well as exotic animal prints. The iconic Marciano Los Angeles logo is featured on the sunglass lens as well as the temple tip. Marciano Los Angeles sunglasses and optical frames have signature details that connect directly back to the brand core values.
---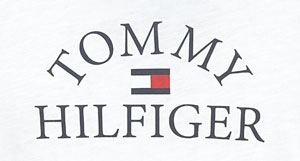 One of the world's leading contemporary lifestyle brands internationally recognized for celebrating the essence of classic American cool style with a preppy twist.
Tommy Hilfiger is pleased to introduce the Spring 2019 TommyXZendaya eyewear collection designed in collaboration with the new global TOMMY HILFIGER women's brand ambassador, Zendaya. The styles are a celebration of strong, iconic women of 70s American pop culture.
---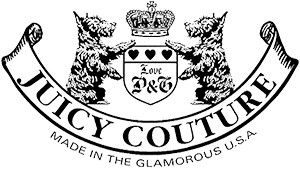 Juicy Couture is a glamorous, irreverent and fun lifestyle brand for the decidedly fashionable, bringing LA style and attitude to girls all over the world. Embracing its Los Angeles heritage, Juicy discovers the couture in the every day, and delivers an element of surprise in all of its designs. The global phenomenon is identified as a casual luxury brand, offering apparel in the categories of women, girls and baby, handbags, shoes, intimates, swimwear, fragrance, accessories, eyewear and jewelry.
---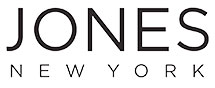 Jones New York Women
Crafted for the confident working woman, Jones New York Eyewear is timeless, stylish and appropriate for any day of the week. Inspired by the apparel line, Jones New York Eyewear dresses women for success with classic shapes and eye-catching colorways.
Jones New York Petite
Providing tailored sensibility and clean contemporary style, the Jones New York Petite line features elegant styles in smaller shapes for the modern, professional woman.
Jones New York Men
Made for the man that's always polished, Jones New York Eyewear for men is the finishing touch to any look. Boasting masculine silhouettes and sophisticated color ways and accents, this collection is the ultimate level of refinement for the working man.
---
Lucky Brand Optical
Wonderfully unique, Lucky Brand Optical is a casual yet sophisticated collection that features bohemian sensibility, encouraging you to explore, express and evolve through your personal style.